My name is Emiko. My name means shining child. When I was little, I was said to radiate happiness. But as I grew up, my insatiable sex drive began to radiate. I became addicted to the sensation of physical arousal and its subsequent satisfaction. And I didn't care when, how, or with whom (what). As long as I got my regular dose. 
In my last short erotic story, I wrote about my first sexual experiences. Today I would like to share with you the story of meeting my first and so far last love. But don't expect any romance. I was 19 years old and a lot of men had been through my pussy. Young and old. The only thing that interested me about them so far was their potential for my physical satisfaction.
My heart was still silent, and I just followed my perpetually wet pussy to wherever it was waiting for a good stretching. At school I was a proper, mediocre and curvy student, and in my spare time I was a full-time nympho.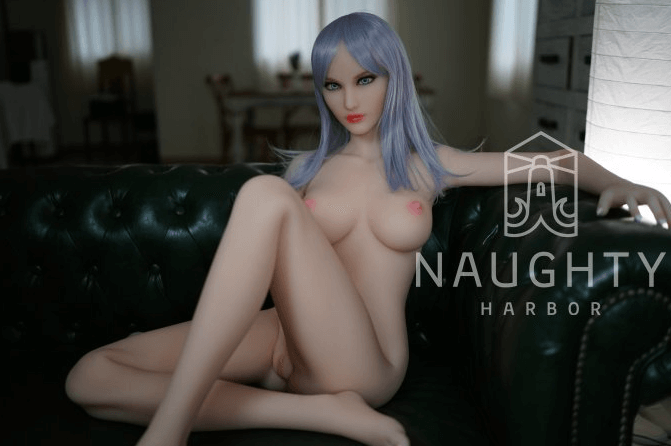 I met Aki in a tucked away erotic, fetish and BDSM toy shop where I liked to spend my saved pocket money. When I walked in one winter afternoon, it was no longer the old Matu behind the counter, but HIM.
For the first time, I perceived a man as something other than a physical object of desire. However, Aki successfully ignored me. He could have been in his early thirties and he certainly thought of me as a little girl who bet her friends that she could buy a vibrator or at least a rubber toy at the store.
I didn't buy anything that afternoon and ran home where I shoved the biggest dildo I had at home into my leaking pussy and imagined Aki gently fucking me.
The next day I went to the store again after school. I picked up 3 packs of condoms and handed them to Aki. He raised his eyebrows in surprise and my knees almost buckled. 
"I'm Emiko," I smiled as seductively as I could.
"Come back at seven when I close," Aki just said, paying no more attention to me.
My heart was pounding. At home, I shaved completely and slathered myself in rose oil. 
A little after seven, I was already nervously knocking on the door of the store, which had a CLOSED sign on it. 
The door opened and there stood Aki. In skinny jeans and a white cotton tank top. He was perfect. He took my hand and led me into the room behind the store. 
"Do you want to fuck?" He asked casually. 
I couldn't help but nod gently.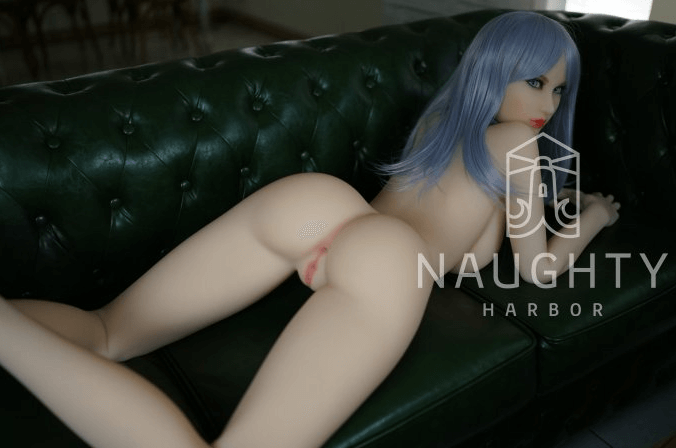 His hand went up my skirt without hesitation. When he touched my damp panties, he smiled and kissed me. He grabbed the back of my neck with one hand and with the other he began to work his way up my horny pussy, which had his hand completely wet within moments. 
"Wow, you're a horny little girl."
He turned me around and rested my hands on the table. He pulled down my panties and spread my legs. I gasped excitedly and gave myself fully to him. His fingers, wet with my juices, caressed my ass and circled my asshole. I puffed out my ass even more so he could understand that he really could do anything. 
I heard him unbuttoning and pulling down his pants. The next second he shoved his erect cock into my ass. I cried out because I was not prepared for this at all. My asshole was burning and aching. A drop of my blood fell to the floor. 
"Hold on baby girl, you're going to love this," Aki whispered in my ear and started fucking my ass roughly. He held my hips tightly with one hand and stimulated my clit hard with the other. Occasionally he slapped my pussy with his palm until it stung.
Within moments, I forgot about the pain and began to enjoy the fucking to the fullest. I walked towards Aki's horny cock and he rammed it deep inside me. 
"You need to cum with me," he grunted. 
I felt his cock begin to twitch in my gut. I quickly pushed his hand away from my crotch. My fingers knew best how to reach orgasm as quickly as possible.
Aki came, arched his back, and fell silent. His warm cum began to flow into me, I gripped him tighter and at the same moment I orgasmed too. We both silently savored the climax of our first fuck. Our genitals twitched in rhythm with the pleasure we had achieved. 
My legs began to buckle. I slumped into the chair next to the table. Aki knelt in front of me and began to gently lick the juices from my nymphomaniac cunt.
What was next for Aki? More on that next time.
© Naughty Harbor