Finally, after many years I'm enjoying sex again! And it wasn't the work of a highly paid psychologist. Rather,I am grateful to my dear friend and her unusual suggestion, that helped me fully enjoy sex again. I want to share my story, because I believe it can also be helpful for other women ( and men), as well as give them the hope and courage to overcome their fears and traumas. My sex life turned around, thanks to sex with this fabulous silicone male doll.
Adam, my first one
The story of my trauma began in high school. I was 16 and totally in love with the most handsome guy in our class. As for every girl who is crazy in love, it was the same for me, I also believed that he was perfect. His name was Adam. He had a sexy firm body as he was a basketball player. Dark eyes, long hair and a ponytail. I dreamed about kissing him every night.
I knew that I was quite pretty and boys liked me. I liked to dress well and was proud of my long blonde hair. But Adam still resisted me. He was mainly interested in sports and it seemed that girls were not really important to him. So I was very surprised when he asked me out one day.
The first date in a park finished with kissing and we began dating. A month later he invited me for a weekend to his parents cottage. They were not there of course. It was pretty clear that it would happen. I was so excited, but kind of scared as well. It was my first time. In the evening, when we kissed passionately and were half naked I asked Adam if I was his first. He said no. That puzzled me a little, so when he asked me the same question I lied and said that I was not a virgin anymore.
I liked my first time, maybe because I was in love and didn't think of anything else. He used a condom, lay down on me and started to penetrate. He was done after a while, took the condom off, gave me a kiss and fell asleep. That was it. I didn't feel any pain. I happily hugged him and couldn't sleep for a long time.
Shame in front of the whole school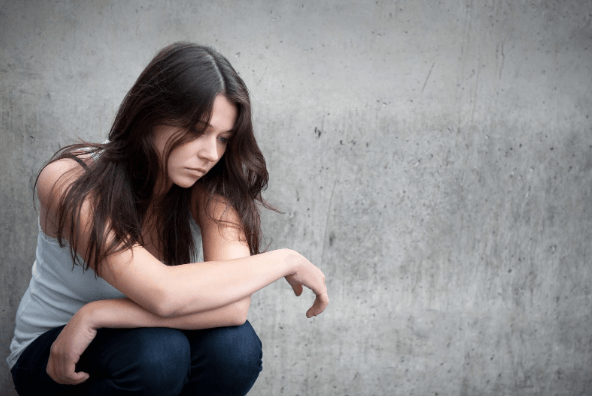 I was surprised when I came to school on Monday morning. Everyone was looking my way and more or less noticeably laughing.I was terrified, locked myself in the toilet with my best friend and asked her what happened. She said that Adam was boasting about our night with his basketball friends. He said I was totally awkward! He had to think about other girls to get excited, saying I was a virgin for sure and sex with me was horrible…. I ran home in tears. My trauma was born that day.
In each of my following relationships, when they became intimate I retreated and froze. I had the feeling I was the worst lover in the world and no man could ever enjoy sex with me. Today I can laugh at that, but my suffering lasted over many years. Due to my inability to relax during sex, all promising relationships broke down. I was desperate. I visited a psychologist and took self-help courses, but nothing worked. I was a young and desireable woman, terrified of sex.
God bless my friend and sexy male doll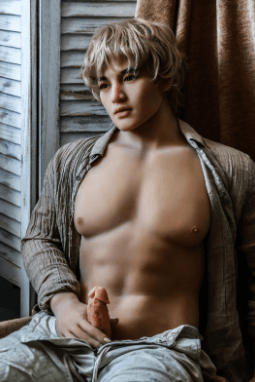 Wednesday afternoons were reserved for coffee and girl-talk with my friend Clara. Once she ran in at the last minute, all sweaty and blurted out that she had a surprise for me. She gave me a voucher for something like 2 hours with a realistic male doll. What? What the hell was that? She was crazy that's for sure and I laughed out loud.
But Clara became serious. She said she was really tired of my whining about sexual frustration and if I can't do it with a live man it was the right time to try it with an artificial one. It might help me to relax. Use it as a trainer, she said. You can do anything with him and he for sure won't tell anyone. I blushed and agreed.
The best orgasm in 15 years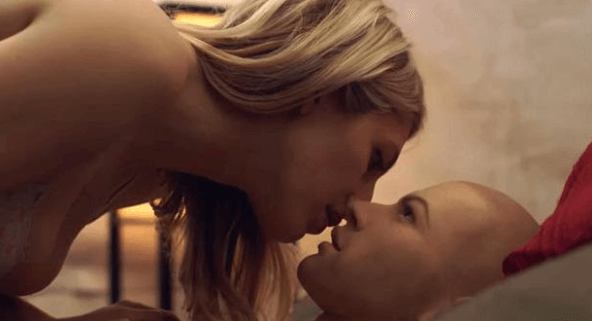 Two days later I found myself in an elegantly furnished room. There was a man lying on the bed in boxer shorts. My heart was beating nervously. He is not alive, he will say nothing, don't worry, I calmed myself down, took off my clothes and walked over to him, wanting to touch him. Surprisingly, he was very pleasant to touch. I lay down and hugged him, realizing that I was the master of the whole situation and could do whatever I wanted, and no one would ever know. This excited me.
I took off his clothes and put lubricating gel on his hard penis, sat on him slowly and enjoyed the feeling that I could set the pace. My sexual energy, which had been blocked for many years, began to release. I fantasized about how this male doll desired me and wanted to do everything for my gratification. He was there just for me. And I could do everything. No restrictions, no taboos, no fear. I became relaxed and was fulfilled with a long and intensive orgasm.
I made an appointment again for the following week at the reception desk.
Silicone therapist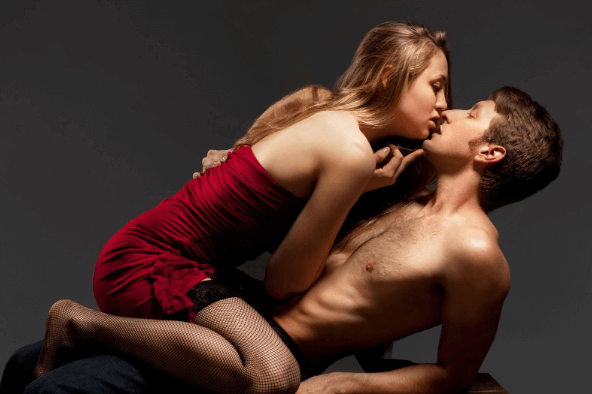 I started to regularly treat myself with erotic moments with my inanimate lover. After my 6th visit, an ex boyfriend contacted me and said he had business in my town and if I would join him for dinner. I agreed and decided to seduce him as I knew I was ready. 
After dinner I invited Martin for a drink at my place. He was surprised when I started to kiss him and took his trousers off. He certainly did not resist. When the old well-known anxiety appeared I imagined my artificial boy instead and my confidence immediately returned. 
I enjoyed a hot night with Martin and he couldn't understand what had happened to me. I woke up reborn in the morning and so happy. 
I don't understand how I could have lived so many years without good sex. Even more, I enjoy it so much nowadays. Martin and I have been a happy couple for almost a year now and enjoy great sex. Since he travels abroad several times a year, I am thinking about buying my own male doll. I guess that'll be my secret wish to Santa this year.
(all photos are illustrative and names are changed)
© Naughty Harbor