Are you new to the world of sex dolls? We know what you shouldn't miss in your basic kit. Care for your artificial beauty properly, regularly and only use products designed for her. She'll reward you with perfect skin, a permanent appetite for sex and a long life.
Water-based lubricant gel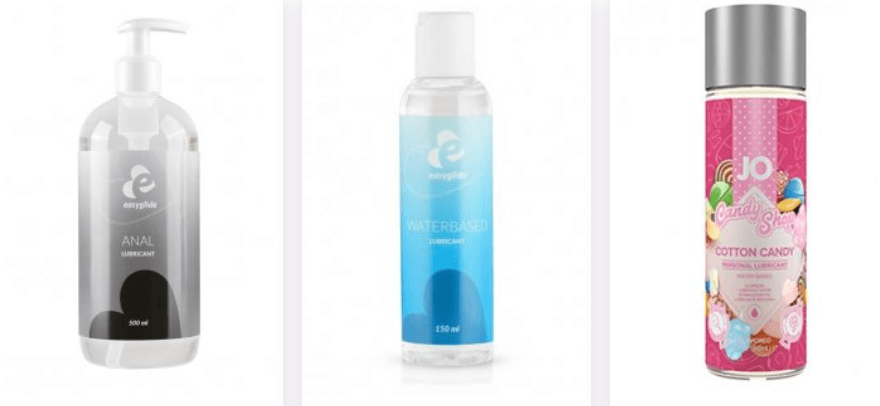 You won't have much fun with your dream silicone beauty without lubricating gel. It's not for nothing they say – he who lubes, rides. Always choose a water-based lubricant that is best suited for TPE and silicone skin real dolls. 
Based on our experience we recommend products without taste, fragrance, dyes and especially alcohol. Since we know you won't get enough of your doll, get a big pack right away.
Disinfection
As the proud owner and lover of a real sex doll, you can't do without disinfection either. It is important to clean and disinfect it after each use. Not only will you prolong its life, but above all you will ensure the health of this perfect erotic aid. 
As well as the gel, use a water-based disinfectant that is specially designed for sex toys made of silicone, latex or rubber. The most practical way is to get a spray, which you just spray on the surface or in the cavity, then wipe or rinse with water.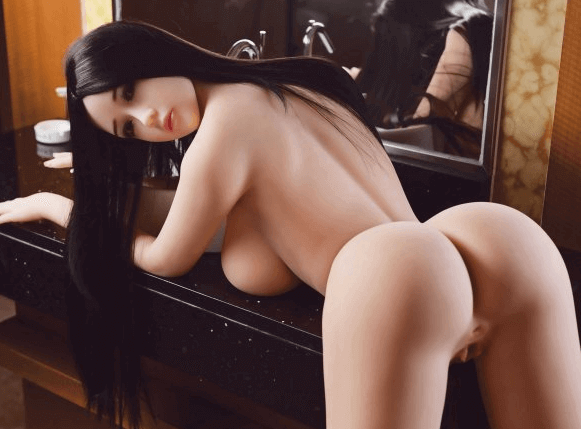 Baby soap
Clean your doll regularly, and sensitively. It is ideal to clean your doll after every use and contact with bodily fluids. Become an expert in sex doll hygiene. Find out how in our article here.
Baby oil
The oil binds coarse dirt from the skin of the artificial doll. Use regular baby oil and use a sponge to gently apply it to the surface of your sex doll. It is important not to apply pressure to the skin and to be as gentle as possible. Apply the oil to one side of the doll and let it soak in for 3-6 hours. Then turn it over and repeat the process.
The use of powder makes the sex dolls skin more pleasant to the touch and makes it look really realistic. The powder creates a protective filter on the artificial skin, which also prolongs its life, elasticity and softness. It is easy to use. Always apply a thin layer of powder to a clean, dry pan and gently brush it over the entire surface of the pan. 
Stain remover
When using a realistic sex doll and making love to her, occasionally a spot may appear on her skin. Whether it is caused by staining due to coloured clothing or a surface (liquid) that the doll's body has come into contact with, it needs to be cleaned properly. 
Use only a special cream to remove stains from sex dolls. Apply the paste to the soiled area, massage it in gently and leave it on for 24 hours. If necessary, repeat the process until the stain disappears.
Shower nozzle for rinsing cavities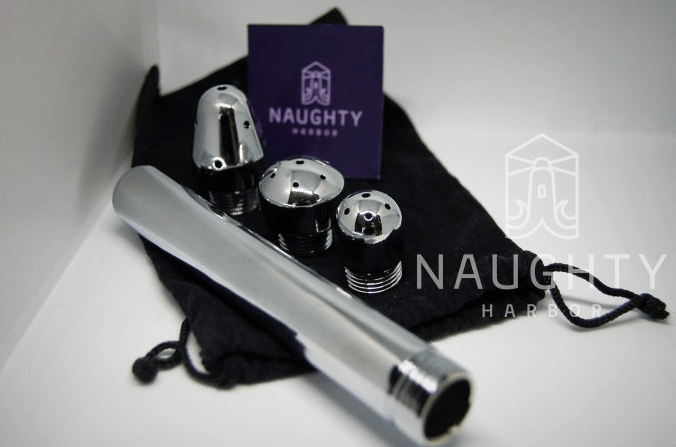 There are basically two ways to effectively clean your sex doll's sinuses. You can either use an enema or a special attachment that you can quickly and easily screw onto your shower head. With the shower nozzle, you can clean all the cavities quickly and efficiently. 
Apply the thin stainless steel attachment to your shower and you can easily rinse even narrow, deep cavities that are harder to clean in other ways. Thanks to the water pressure, the cavity is rinsed in an ideal way.
TPE adhesive
The last thing you must not miss as a new owner of a silicone pan is TPE glue. You can use it to glue nails or eyelashes as well as to repair minor skin abrasions. 
The adhesive works on a solvent base, so it's important to really only use a minimal amount. For how to go about minor repairs to real dolls, check out the blog post here.
© Naughty Harbor