Deepthroat, or deep oral, is a sexual practice in which the entire penis (sometimes together with the testicles) is inserted into the mouth and throat of a woman. It is a very challenging sexual technique for women as it often results in vomiting and gagging. But what about sex dolls? Can they give us even this very rare satisfaction?
Deepthroat as a higher form of oral sex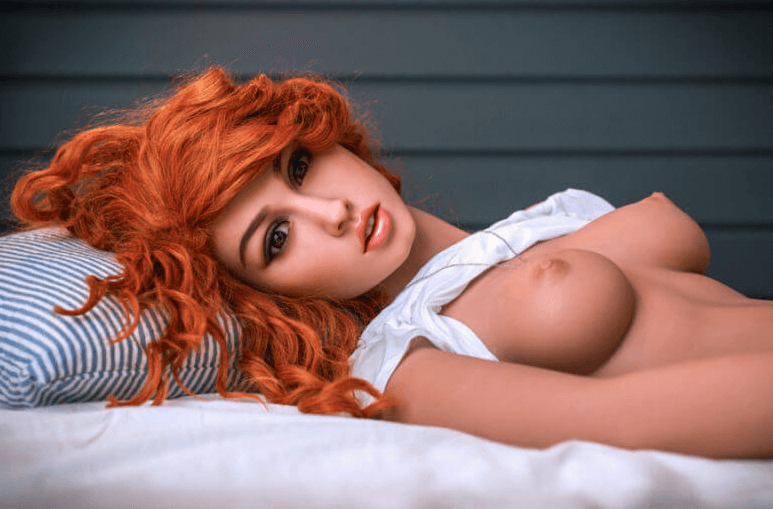 Everyone has a different idea of what oral sex is, but it is basically a sexual activity that in most cases serves as an amorous foreplay followed by intercourse. Often, oral sex is also used at the end of the entire sexual act, in which the man climaxes into the mouth of the woman.
Compared to vaginal sex, there are several complications associated with oral sex. Each woman is simply differently sensitive and not always willing to perform oral sex.
Deepthroat vs. standard oral sex
Deepthroat can be considered a higher form of oral sex purely because of its higher demand on the partner. During this technique, the woman's tongue is completely immobilized, thus preventing any attempt to suck the penis. All stimulation of the penis is created with the help of the pharynx. 
Some women, although they would like to satisfy their men, are simply not able to do so due to physiological possibilities (vomiting and gag reflex). If one wants to fully master the technique of deep oral sex, one must practice it regularly. Sex dolls don't have to do any of that.
If you still want to try deepthroat with your partner and you can't because of the gag reflex, try a relaxing deepthroat spray to make the woman's throat slightly numb.
They won't sick, but they won't refuse
Sex dolls are clearly capable of providing their users with very high quality deepthroat thanks to their inherent customizability and flexible manufacturing materials. With some types of sex dolls, it is even possible to make custom modifications to enhance the enjoyment of this oral sex technique. These modifications include, for example, tongue swapping or the ability to temporarily remove false teeth.
Despite these advantages, however, any user must take into account that they will need to use a good quality lubricant and that the mouth of the sex doll will not be as warm as when performing oral sex with a woman. On the other hand, the sex doll will not suffer from gag reflex, the deepthroat technique will be uninterrupted and thus can be enjoyed to the fullest without interruption.
For a good performance of the deepthroat technique, it is necessary to achieve the right position that allows easy and correct penetration without any strong resistance to the penis, reducing stimulation and increasing the risk of injury. Since the sex dolls are made up of an inner metal skeleton with steel clubs, they can be set in all sorts of positions. Which positions are the best for deepthroat?
Best positions for deepthroat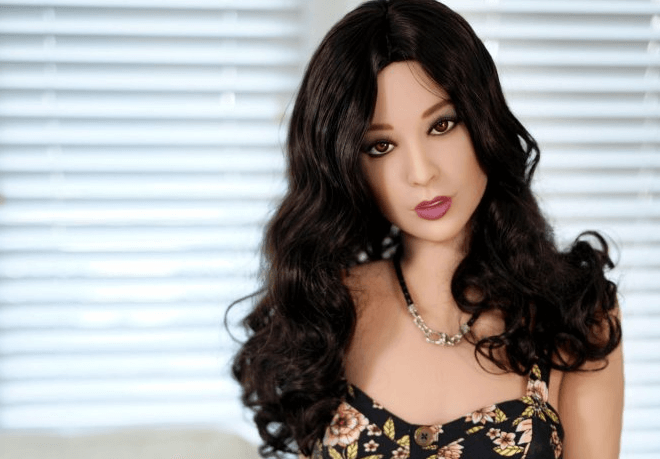 Over the Edge position
The over the edge position is a commonly used position for deep oral sex between people. In this position, the woman's head is slightly off the edge of a bed for example, allowing it to easily and seamlessly be penetrated and the penis rubbed against the larynx.  Classically, the woman's back is resting on the edge of a table or bed, with her head free to tilt. The same is true for sex dolls, but each manufacturer produces different types and curvatures of the neck and skull.
Jack Hammer position
In this position, the man stands while the sex doll is positioned with her head bent between his legs under his penis. In this position, the penis penetrates the mouth of the sex doll perpendicular to the ground in a downward direction. She has a great advantage here, as they do not suffer from neck muscle fatigue compared to live women. As the name suggests, the position works on the principle of the hammer, where the man strikes the penis like a hammer by bending his knees into the mouth.
Doctor position
Another great position is the classic doctor position, possibly combined with doggy style. The big advantage here lies in the overall simplicity and effortlessness. Simply lie on your back and use your hands to push the head against your penis. Doggy style is additionally used if we need to elevate the head of the sex doll or if we want to stabilize her whole body. For the doggy style, just place the sex doll on her hands and knees.
Face fuck position
We put the sex doll with her back on the bed and get ourselves into a position where we have our knees just below her shoulders and the penis in front of her face. We simply grab her head and gradually penetrate her mouth. The position is very simple and easy, but with a larger penis size it can be a bit of a strain to get the whole penis into her mouth.
Love dolls can handle all positions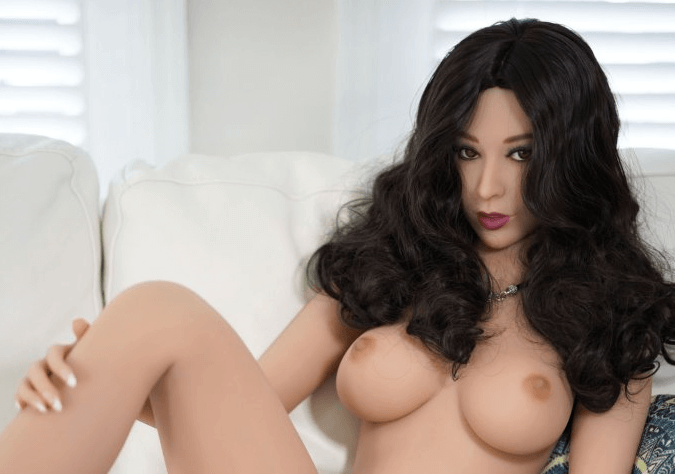 Whether or not the above recommended positions work for you, you will appreciate the same about all the sex dolls, they adapt to your needs and penis size. She can be adjusted to all different positions so you can find the one that suits you best. You can also select and change the different parts of the sex doll yourself before you buy. Keep in mind that in addition to pubic hair, wigs and eyes, you can also choose different types of mouths and artificial vaginas with different characteristics such as color, tongue, depth and shape.
VIDEO DEEPTHROAT WITH SEX DOLL
Due to the fact that many women refuse deepthroat or are not even capable of it, there are only a very small number of men in the world who have experienced this form of pleasure. If this form of oral sex really appeals to you, then trying out an artificial beauty will give you an incredible experience. 
Brutal deepthroat
Don't expect extreme deepthroat from a sex doll. The material she is made of, including her mouth, is not designed for rough handling and could easily be damaged. We can only wish you a very very dedicated partner for this practice. Alternatively, check out the themed deepthroat videos. Deepthroat will 100% get you off the hook. 
© Naughty Harbor